Introducing the PRIME 16HD, HYDRA 32HD & HYDRA 64HD, with even more LED's better colour mixing, wider spread, more colour, more compact, more water resistant, and more refined, all without sacrificing anything that made the 52HD, 26HD and PRIME HD great.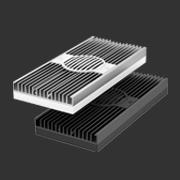 MAX WATTAGE 135W
---
CHANNELS 7 + Moonlight
---
LED COLOURS •••••••
---
# LEDs 64 (+1)
---
BODY COLOURS ••
---
LENGTH 11.9in. (30.2cm)
---
WIDTH 5.4in. (13.7cm)
---
HEIGHT 1.42in. (3.6cm)
---
SOFT CORAL/LPS/SPS 30 x 30in. (75 x 75cm)
---
HIGH DENSITY SPS 24 x 24in. (60 x 60cm)
With over 20% more LEDs, the Aquaillumination flagship lights just got more power to grow coral, making them eye-blindingly bright. Vibrance is improved with deeper blues and brighter whites, your corals will pop like never before.
AI has always listened to the feedback from hobbyist, retailers and aquaculture facilities. As time goes on, they continue to shape their lighting products to meet and exceed the expectations of the community, for better performance, greater reliability and improved ease of use, understanding that to be your first choice for aquarium lighting they must always be delivering the best value in performance, features and support.
They have been perfecting this design for years and every detail has been meticulously attended to and we think you'll love the end result.